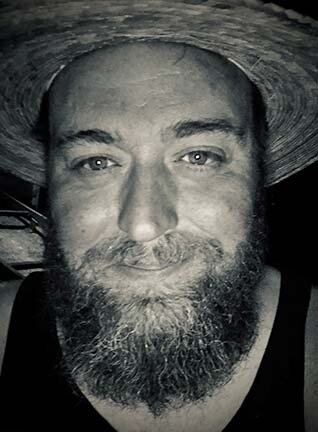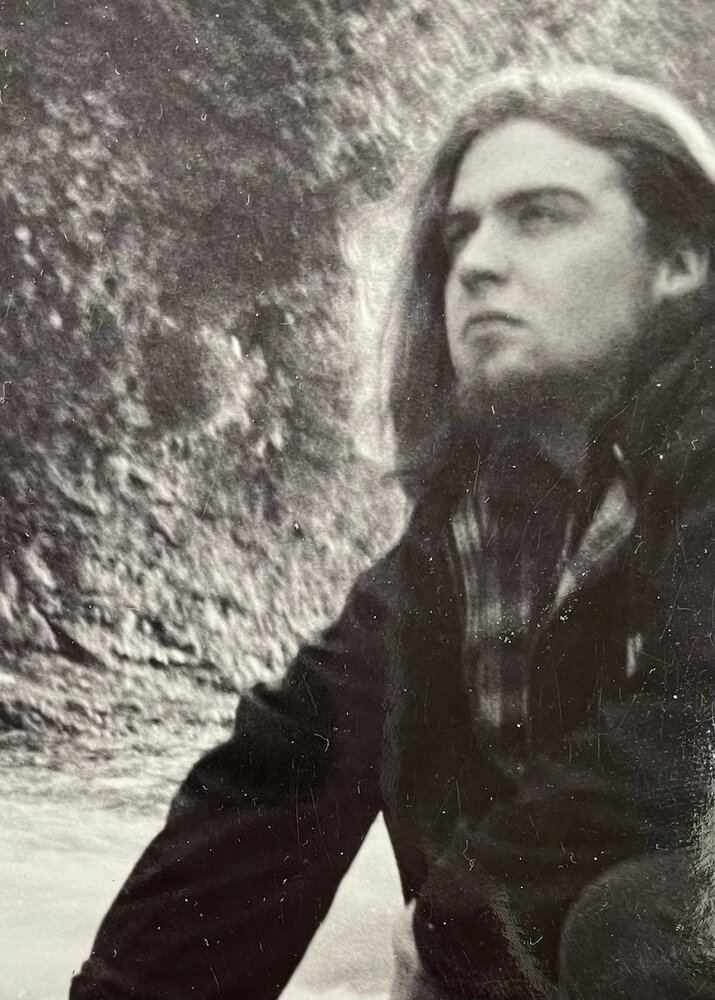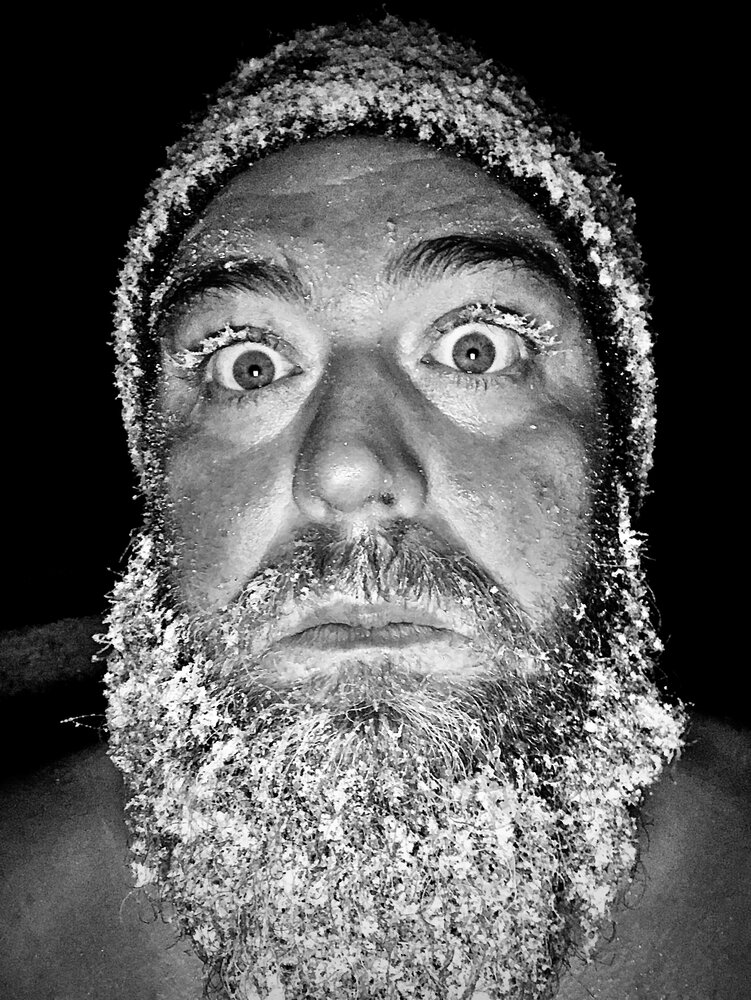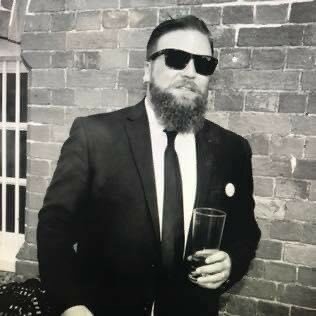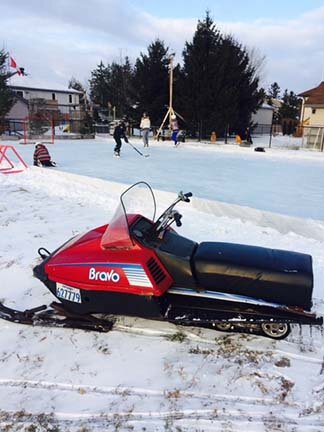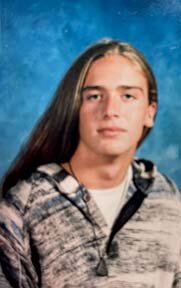 Obituary of Joe David
Hey Friends!!
Joes celebration of life will take place on July 22, 2023, from 5-10pm @ Boler Mountain, London, Ontario! This was Joes stomping ground as a child and spent many hours snowboarding/skiing with his brothers and friends. This seemed the perfect place to celebrate our PapaBears life!
If there are any musicians/friends who would like to play at Joes celebration? I would ask you bring your instrument of choice and give us a heads up!! ( Reach out to Kelly Young, Jeff David or Jay David) We want to know if there is interest!!
Joe was a great guitar and base player - he was creatively gifted (in many ways). Joseph Danbill and buddies/band members played at the local bars around London back in the day. He continued to jam with his brothers, neighbours and friends throughout his adult life, which is why our children Dakota and Tofino both have a soul connection to music… Thanks PapaJoe for instilling music into our children
Come celebrate Joe! in honour of the 46 years he graced our earth A true spiritual being and WARRIOR!!
Colleen DavidDakota DavidBritt Newcombe-DavidLina LatellaJeff MoonScott RochonMichael William David
#goingwherethewindsdontblowsostrange
Joseph Daniel William David (Joe)
Unexpectedly at, University Hospital in London on Wednesday, June 7, 2023, our family lost our youngest son, Joe.
He sadly leaves behind his wife, Kelly Young, and their children Dakota David and Tofino David. Grieving parents Colleen and Michael David are heartbroken, along with Joe's brothers Jay David, Britt David and children Brady, Livi and Talan, and brother Jeff David, Lina Latella. All the families are close and live in London. The three brothers were very close and made decisions by Paper, Rock and Scissors.
Kelly's mother Lyn Young, Terrance Whitehair, and father John Young, Heather Young, and Kelly's stepmother Tina Young are missing Joe in the UK, as are Kelly's sister Nicola Young, Andrew Burgess and child Edie. They will all miss Joe's sense of fun, as will many of Kelly's aunts, cousins and friends throughout the UK and Australia. Joe is forever missed by his aunts, uncles and cousins throughout Canada, the US and France.
Joe was predeceased by his loving grandparents Jean and Preston Chase, of Frankford, ON, and Bill and Fannie David, of Chatham, ON. Kelly's grandfather Norman Young, and grandparents John and Melinda Neil are also deceased. Joe was born in London, ON, on Sept. 8, 1976. He was a Byron Boy and spent his youth playing baseball with his Dad as a coach. He loved skateboarding. During the winter, he was at the London Ski Club skiing, then snowboarding and helping to dig out the new half-pipe area. He loved fishing, boating and snowmobiling at the Pigeon Lake home of his parents.
During high school days at Saunders and Beal, there were garage bands and guitar jams with his brother Jeff and friends. After Beal, he studied photography at Humber College, which led him to opening his own studio on Dundas Street in London. Soon he was photographing famous musical artists at the Budweiser centre, such as Neil Diamond, Cher, Shania Twain, Gord Downey, Black Sabbath, Ozzy Osborne and Willie Nelson. He enjoyed conversations with each one backstage, always making friends wherever he went.
In 2003, Joe met Kelly at his brother Jay's wedding. It was love at first sight and soon he was flying off to England to be with Kelly. While living in London, England for three years, they travelled throughout the UK and Europe in a Ford Transvat van, along with the daughter Dakota in a car seat! They toured 26 countries, photographing everything.
Joe's love of travel started early, when he hitchhiked across Canada to B.C., where he fell in loved with Tofino beach, his favourite place in the world, so much so he promised he would name his son Tofino. Years later, he did just that. When Joe and Kelly returned to London, ON, with Dakota, the family was reunited. Joe was devoted to his children, teaching Tofino baseball skills and coaching his team as long as he could. He also enjoyed watching Tofino plays goalie in hockey. He followed Dakota to every volleyball game and tournament while he was able. He adored hiking with his family, exploring hidden parts of London. His childhood/teenage friends were always with him, even travelling to the UK for the wedding and France for the bachelor party. Those same friends surround Kelly and children, his parents and brothers now. Joe loved everyone and everyone loved Joe.
Thank you to the medical ICU team at University Hospital who gave excellent care to Joe and made sure we were well informed. Special consideration to Dr. Ahmed, nurses Tanya and Mary, and the minister, Charles. Donations may be made to Arachnoiditis Research at ACMCRN.org .
https://www.paypal.com/donate/?campaign_id=FM76KSVHYUBDG&source=url&fbclid=IwAR0BiVlNcq8PhBo7xXSUhMsIeAMIO5AYDx_fE1IeVLI99U87521-w3dJfpU_aem_th_AUBA1yvWNzGFD5huS9Gkwqy6sRjATJ-bXDX_ysbG5e6qWdfsf5ay8wh6W35QudhEKiE&mibextid=Zxz2cZ
A celebration of Joe's life will follow at a later date this summer.
McFarlane & Roberts Funeral Home, Lambeth, 519-652-2020 in care of arrangements.
To send flowers to the family or plant a tree in memory of Joe David, please visit Tribute Store