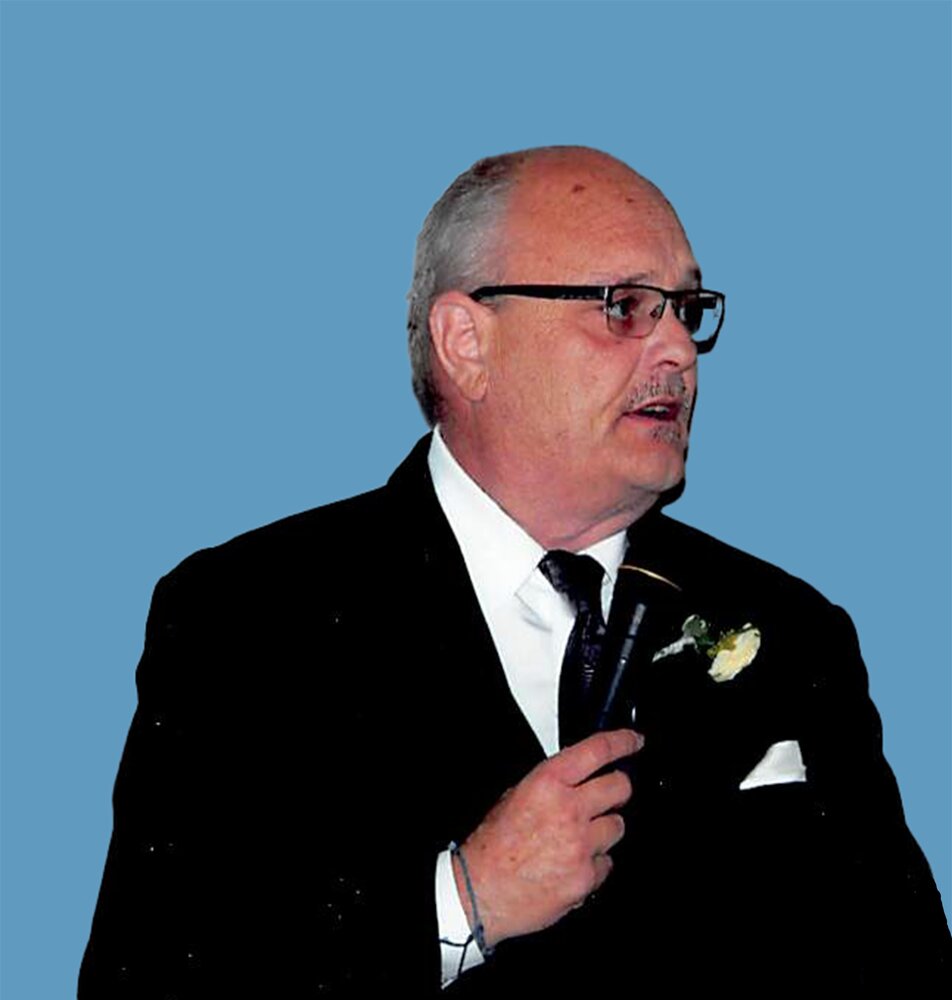 Obituary of Terry George Van Houtte
Terry Van Houtte
Peacefully at Parkwood Institute on Sunday, July 23, 2023, Terry Van Houtte of London in his 63rd year. Beloved husband for 42 years of Emily (Pope) Van Houtte of London. Loving father of Douglas and Allison Van Houtte. Proud grandfather of Madelyn and Liam. Brother of Dan and Sandra of London, Simon, Stefan and Yana, Sam and Kyle and Adelaide, Bob and Ethel of Chalk River, Dr. Elizabeth Van Houtte and Dennis Rizzo of Orillia, Ariana and Zoe, Ron of Orillia, Garrett and Alexis or B.C.. Loved Godson of Mrs. Betty Van Houtte and the late uncle George of Woodstock. A special thank you to nephew John Yeo and niece Jessica Khan of St. Thomas. Predeceased by parents Gerard and Donna of Waterford, Ontario.
Terry had an amazing and fulfilling life. It began in Waterford, ON where he spent his youth working on local farms but primarily for his best friend, Brian Culver. Together, we started out dairy farming on the Ward Farm in Arva and then Limousin cattle farming on the Duffin Farm in Thorndale. Terry left farming to return to school for Farm Equipment Technician certification and worked at Case IH in Woodstock. He went back to school again to become a Truck Technician for Mowat Express. Finally, another trip to Althouse College of Education, at Western University, to get his teaching diploma. Terry loved teaching and impacting young lives. He encouraged students to get into the trades. Terry taught at Montcalm High School and Glendale High School in Tillsonburg and then finished his career at Sir Wilfrid Laurier High School before he left on a medical leave to deal with pancreatic cancer. We were blessed with 18 months before he succumbed to this wretched disease. Terry didn't give in to cancer and an amputation; he was a "warrior" who relearned to walk in three weeks.
A Celebration of Life will be held at Westminster Trails Golf Club, London, Ontario on Sunday, October 8, 2023, from 1:00 p.m. - 4:00 p.m. Everyone is welcome. In lieu of flowers, donations can be made to Parkwood Institute, Palliative Care: www.sjhc.london.on.ca/ways-to-give-donate; Amputee Rehabilitation Program at Parkwood Hospital, or the charity of your choice. McFarlane & Roberts Funeral Home, Lambeth, 519-652-2020 in care of arrangements.
Special thanks to Dr. John Lenehan and our angel, Nurse Nancy Gregg at the London Regional Cancer Centre; Drs. and Staff at Princess Margaret Hospital, Toronto, and Terry's Amputee Rehabilitation Program team: Dr. M. Payne, Nurse Barb, Shirley, Joe (Hamilton Prosthetics & Orthotics) and most of all, the Nursing Angels in Palliative care with Dr. B. Achtar, Parkwood Hospital.
To send flowers to the family or plant a tree in memory of Terry Van Houtte, please visit Tribute Store