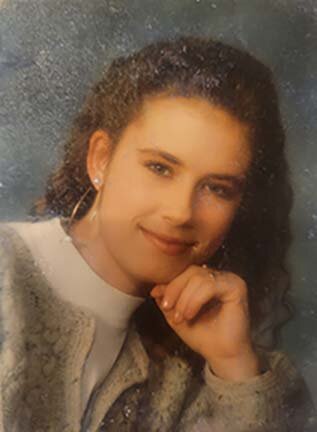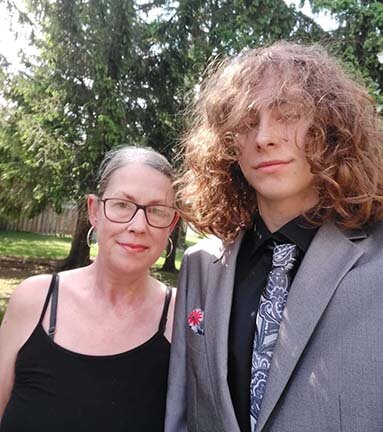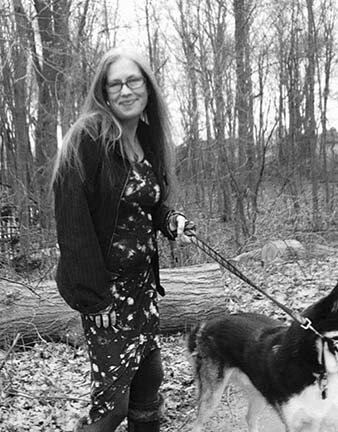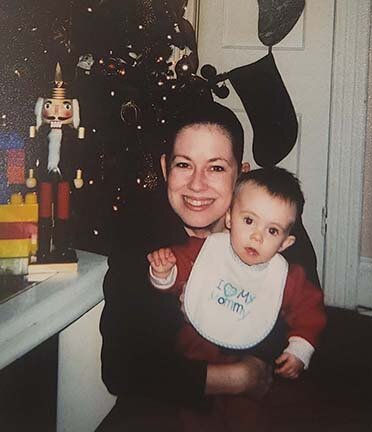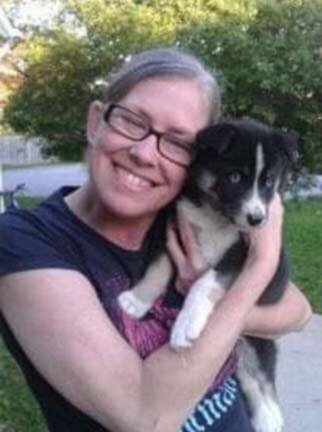 Obituary of Amanda Christine Graham
Amanda (Mandy) Christine Graham
Unexpectedly at her home on Saturday, June 3, 2023, Amanda (Mandy) Graham of London in her 53rd year. Daughter of Christine (Tina) Graham and predeceased father William (Bill) Graham, mother of Tristan William Baratta, former spouse of Christopher John Baratta, Sister to Sarah Elizabeth Graham, Aunt to Bryar, Emma, and Ava. Niece to Rebecca Sharpe (Shedden, Ontario) cousins Michele and Samantha (Phil) and family, the late Jason Brown, Donald and Anne Graham (Vancouver) and cousins John, Jamie, Scott and Anmarie.
Amanda had a deep passion for the arts, a diverse taste in music, an eclectic andbroad style, an outspoken perspective on current social issues, an empathetic and compassionate spirit, especially for animals.
Amanda had been plagued by various health issues throughout her adult life, to which she responded by demonstrating resilience andstrength, unlike anyone her family had ever known.
Amanda was a scholar; throughout her educational journey, she achieved manyacademic milestones, beginning with her pursuit of Architecture at the University of Kentucky, and later shifting her focus to hairdressing at Fanshawe College upon her return to Canada. Instructors would note her tendency to escape to her own world, but this was not thecase. This is her world, and we are living in it.
Amanda's greatest accomplishment was her son Tristan. From the moment she knew she was pregnant until her last days he was the absolute love of her life. Her greatest joy was talking about him and his accomplishments. She was able to not only see him graduate high school with honors but also be accepted to The University of Western Ontario to pursue his dreams. The pride she had in him was seen by all and will never be forgotten. He attributes his educational success to his mother and that at the age of 4 she had taught him algebra. He credits her for everything he knows.
Amanda had a very close group of lifelong friends who will never forget her or her effect on them. Anywhere she went, she would meet a friend or make a new one. It is only right to name a few. Becky Schindler, Kim Swan, Kim Timms, Karen Nearing, and Dawn Adams, who all spent many hours waiting for her to straighten her hair before they finally went out for the evening. When she was ready, she would create, for many, a night to remember. Furthermore, her music family from Call the Office, The Embassy, and many more will remember her fondly.
She had a contagious laugh, an infectious sense of humor and a smile that lit up any room she entered. Her zest for unconventional style and her continuous passion for knowledge made us all admire her. Well, here's the thing……she was the best person we all knew and never hurt anyone. She will be deeply missed but never forgotten. We all loved you so dearly Amanda.
A gathering to share stories of Mandy will be held at the McFarlane & Roberts Funeral Home, 2240 Wharncliffe Road, South, Lambeth, 519-652-2020 on Tuesday, June 13, 2023, from 6 – 8 pm. A celebration of Amanda's life will be held on Saturday, June 17, 2023, at 176 Briscoe St., E., London beginning at 6 pm. Cremation has taken place. Donations to the Crohn's and Colitis Society 180 Britannia Ave, London, Ontario N6H 2J7 gratefully acknowledged. On-line condolences are available through www.mcfarlane-roberts.ca.
To send flowers to the family or plant a tree in memory of Amanda Graham, please visit Tribute Store
Evening Visitation
6:00 pm - 8:00 pm
Tuesday, June 13, 2023
McFarlane & Roberts Funeral Home
2240 Wharncliffe Road, South
Lambeth, Ontario, Canada
519-652-2020