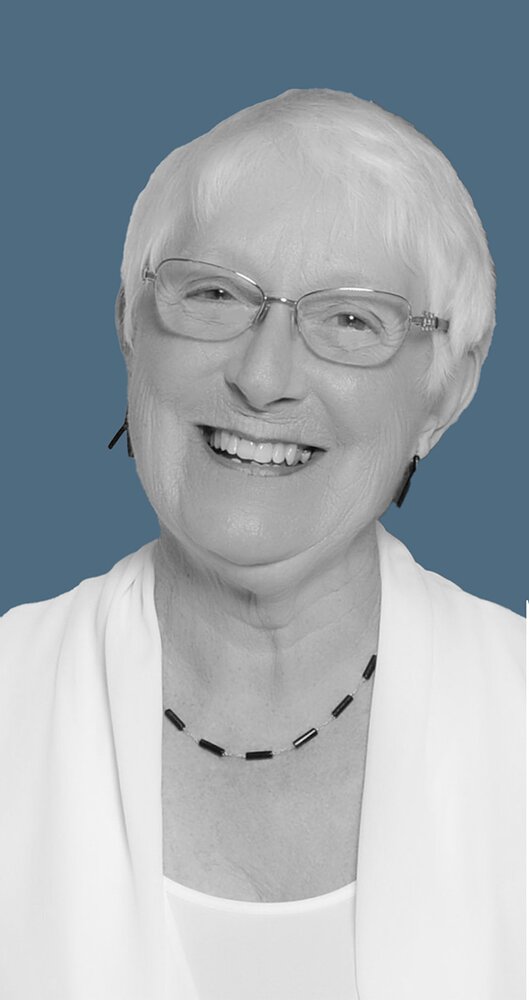 Obituary of Ruth Marie Hoshooley
Ruth Hoshooley
It is with great sadness that we announce the passing of our wife and mother Ruth in her 82nd year, at home after a brief battle with cancer. She is survived by Michael, her husband of 56 years, daughter Carolyne (Chris Posthumus), son Dale (Jennifer) and her grandchildren Jack Posthumus and Adam & McKayla Hoshooley, and dear friend and cousin Sandra Hoshooley. Predeceased by her parents Thomas & Viola Newsom of Toronto & Trenton, her sister Joan & brother-in-law Ronald Tackey of Edmonton and her in-laws Joy & Jack Hoshooley of Toronto. Cremation has taken place. A celebration of Ruth's life will take place at Smith's Funeral Homes, 1167 Guelph Line Burlington, ON from 4-7 pm, Wednesday, March 29th.
Ruth was a wonderful partner and mother who possessed great self discipline having run her own successful accounting service business at home for 30 years while raising our children. She could focus on her clients and still find the time to attend her children's various activities. At the same time she enjoyed one of her several passions, that of being the fund raiser for the Halton Multiple Sclerosis Society for over 10 years while we lived in Oakville and Burlington.
In her spare time she also enjoyed golf, a game she came to late in life. Of particular pleasure was playing with son Dale at Oakville Executive, and then later with the Nine & Dine group which was operated by the Mixed Probus Club of Burlington, a club which she was instrumental in establishing in 2017.
Another passion was her love of old houses, having found and deciding that we were going to buy a 150 year old 13 room former farm house – lovingly referred to as Ravenswood, near the Burlington Lakeshore in 1981. After her children were through university, we sold the old farm house and downsized to a newer and smaller 80 year old house in Burlington. In 2021 we decided to move to London, Ontario to be close to our son and his family.
Later in life we enjoyed travelling the world together and in particular cruising. Having taken over 20 cruises in Europe, Asia and the Caribbean we decided that we would take our children and grandchildren on our 50th anniversary cruise in 2016 and spent many wonderful hours enjoying the sounds and sights of the various ports and ship amenities. Carolyne, having caught the travel bug from both of her parents, was thrilled to visit some of the greatest cities in the world with her mom including Victoria, New York City, Paris and Bangkok.
Finally she most enjoyed a great party with our life long friends from across Canada. Whether hosting her famous Christmas parties, or attending friends and neighbours bridge parties or backyard bbq's, Ruth could always be found with a glass of wine in one hand and a ready smile and warm hug for her friends.
Our family thanks the palliative at home care doctors and caring staff who assisted us greatly during her final days. Donations in her memory may be made to the London Cancer Centre or the Multiple Sclerosis Society of Canada.
To send flowers to the family or plant a tree in memory of Ruth Hoshooley, please visit Tribute Store