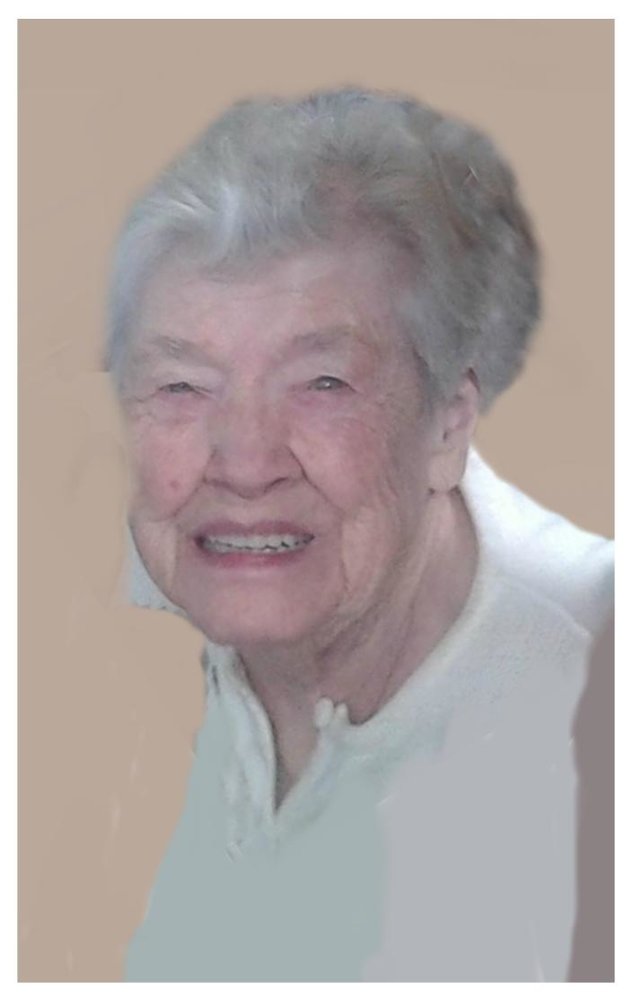 Obituary of Joan Sagle
Passed away peacefully in Matthews House Hospice in Alliston in the loving embrace of family. Pre-deceased by daughter Mollie Chartrand (Wayne), sister Mary, survived by sister Patricia, nieces Robin, Linda (Bob - deceased) and nephew Richard (Susan). Joan's best friends in life were her daughter, Mollie and sister Mary.
Joan was born in Buckingham, Quebec, and also lived in England, Kingston area and London, Ontario. Her career at Bell Canada as an operator spanned from 1950 to 1979, when she retired. Joan was a Girl Guide leader for many years, and was an avid craftsperson, making many beautiful stained glass creations, paper toile pictures and, more recently, diamond dot pictures. Joan loved to travel with family and had many happy memories of cruises, a trip to England and lots of shorter trips within Canada.
A formidable euchre player, Joan played every Tuesday night until recently. Visiting casinos was another past-time, and would play until '20 minutes passed or $20 was spent, whichever comes first'. She loved nature and enjoyed watching the many birds who visited her feeders and birdhouse outside of her apartment at Ashwood Retirement Residences. In the past few years, Joan also nursed several caterpillars to maturity into monarch butterflies. Many dogs visited Joan at her residence where there were always treats waiting for them during their visit. There were several Christmas cactus that were her pride and joy when they bloomed. Jigsaw puzzles also were a favourite past-time and there was almost always one on the go, which visitors were encouraged to add to during a visit. At any time, there might be a baseball game on her television, and the Blue Jays were Joan's favourite team – she knew many of the statistics of the players, who would be traded to another team and who was staying for the next season.
Joan's sense of humour made her easy to be with. She always had a story to tell, a recipe to share or a suggestion of something fun to do.
Many thanks to Matthews House Hospice for their kindness, generosity of spirit and compassion in Joan's final days.
Joan's family extend a special heart-felt thank-you to Barb and Dave Degagne, Melissa Heeney and Mary-Jane and Eric Steele for their love and devotion to Joan, especially after the passing of her daughter Mollie.
We will miss Joan dearly and remember her fondly always.
To send flowers to the family or plant a tree in memory of Joan Sagle, please visit Tribute Store