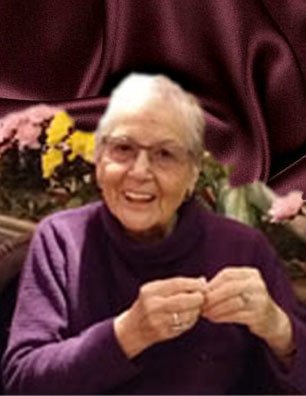 Obituary of Stella May Burch
Stella Burch
Peacefully passed away at the Strathroy-Middlesex General Hospital, on Tuesday August 14, 2018, Stella Mae Burch nee McGahey of Chippewas of the Thames First Nation in her 100th year. Beloved wife of the late Earl Burch (1975). Loving mother of Cheryl, Larry and the late Delbert (2005) and his wife Shirley, Frank (Sherrie), Darrell, Michelle (Jason), and Randy.
Proud grandmother of Candice, Brenda (Pat), Rene (George), Theresa (Darcy) and Mark. A Great Grandmother of Fallon, Jade, Crystal, Nathan, Natasha, Shawn, Soreyn, Myles, Matthew, Morgan, Mason, Josh, Shadoe, Ashley, Ethan, Dylan and predeceased by Aaron and Amber.
A Great-Great Grandmother to River, Samara, Aryas, Mace, Kieonus, Donavan, Kyden, Tyla, Alexie, Dravin, Scarlette, Stella, Paris, Miley, Dawson, Easton, Kingston, Jackson, Shardae, Dreymond, Shanae, Sontae and Desmond. And fondly remember by Patricia, Leslee, Irene and Margie, along with many nieces and nephews and predeceased Larry (Gunner).
Survived by brother Martin McGahey, half sister Rita, sister-in-laws June, Mona, and Shirley (George), predeceased by sisters Rena, Hazel, Lillian, brothers Murray, Orley, Tracy, half bothers Clayton, and Hiram.
Sister-in-law Ruth and brother-in-laws Hector, Henry, John, Chris and Donald.
Chi-Miigwech to the number of professionals who cared for Stella: COTTFN Health Centre PSW, Dr. J. Allen, Dr. Parr, Mary Dacharme, Madelaine SOHAC, Katrina Thibert and Stephanie CCAC Strathroy
A donation can be made to Chippewas of the Thames First Nation Cultural/Language Program.
At Stella's request there will be no visitations and funeral service
https://mcfarlane-roberts.ca/tribute/all-services/index.html
McFarlane & Roberts Funeral Home, (519) 652-2020 in care of arrangements.
If flowers grow in your world Creator,
Please pick a bunch for me
Then place them in her arms
and tell her they're from me.
Tell her that I love and miss her and
when she turns to smile,
place a kiss upon her cheek and
hold her for awhile.